We give you a team like it's yours – committed, visionary and outcome oriented.
Save yourself from the trouble of finding the right developers for your project. At Zorior, we do that for you so you can focus on bringing your tech business idea to life.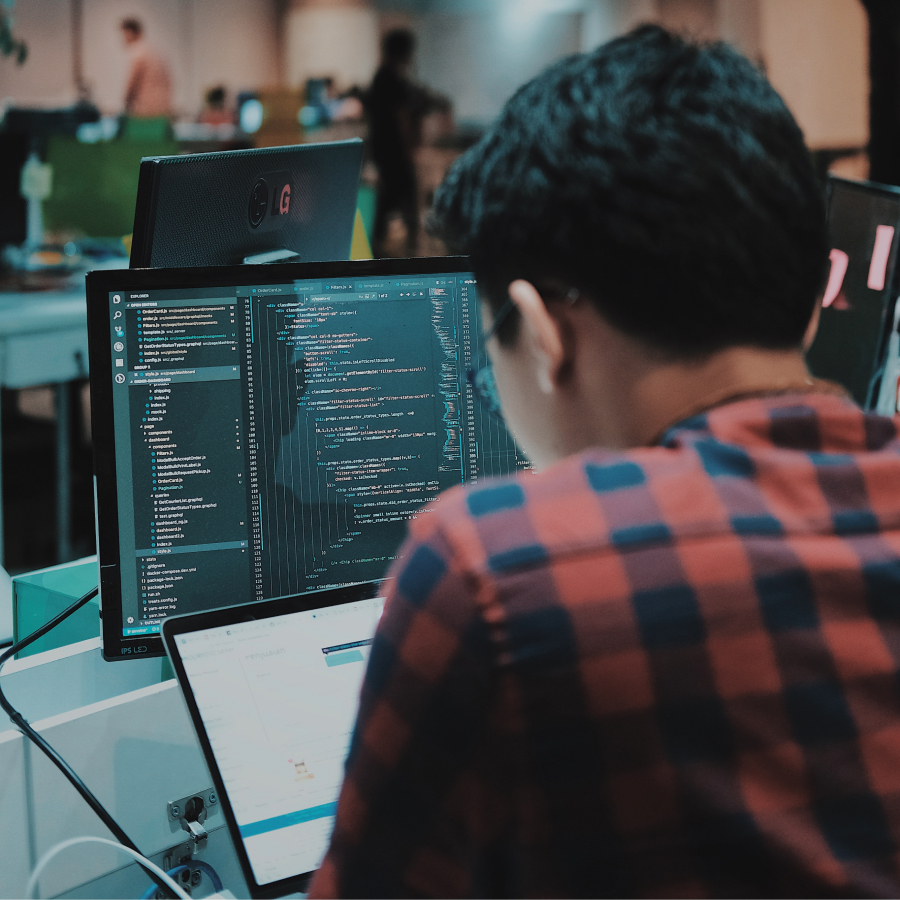 A high skilled dedicated team gets you ahead of others
You might be new to the tech world when you are pursuing your radical business idea for the first time. The first mistake you would not want to make is hiring developers that might not match your frequency, needs and vision.
At Zorior, having worked with many startups, we understand the journey well as well as the demands of it.
You get a team and grasps your idea, imbibes it with their development and gives you a product that fits the marketplace.
If you are already into this for a long time, we won't say much except our work standards and commitment will be your biggest asset. Hire a team of dedicated developers from Zorior, your tech warriors who can help you reach your goals.
When it comes to your work with Zorior, we make sure you get everything you need. Our processes are simple, transparent, quick and well in place to things done on time.
The moment we receive your inquiry, within 12 hours one of our team members gets in touch with you to discuss and understand your needs.
We work with a consultative approach, so if you are new to the IT world, we guide you all the way.
Based on your project needs, we offer you flexible options with us for dedicated working mode. Our team is well-resourced and stocked right from the business analysts, the designers, the developers both frontend and backend, quality analysts and others.

Inquire & share your needs
Drop us your requirements on info@zorior.com along with a good weekday and time to schedule call to discuss the same. We have a rule to reply to all our mails within 12 hours max.

Define Project Scope
Post our initial discussion, our team of business experts will analyze your needs and prepare a scope document that best suits your requirements. Once approved, the selection process of the best team for it starts.

Select from CVs options based on skillset
We give you a range of CV options based on your project requirement and the needed skillset for each of these. You can review them and pick your choice to interview further.

Interview and Select
You get to interview each of the CV options that we have given and select your preferred choice. These dedicated developers will work with you throughout the project.

Onboarding
Upon selection, the agreement is signed and the team is now yours, to work with you all along the way and to help you reach your envisioned tech goal.
Why hire dedicated developers

Flexible pricing & working models
Choose your suitable working model at our competitive pricing. Get the best of resources to develop and lead your business industry.

Experienced and skilled resources
We emphasize on work values above skills. This helps you get a team that is committed, hard-working and result driven.

Daily/weekly updates
Regular updates from the team help you stay updated on the work progress. You get test builds to check how the product is working and give your inputs

Flexible Communication Method
Communicate with the team flexibly and easily with your preferred modes of communication be it via Skype, our PMS, Google Meets or calls.

Secured Working Environment
We ensure your project and all the aspects related to it are kept confidential. You as the client has all the rights on the source code files of the project.

Transparency and Commitment
The dedicated model with Zorior ensures the committed work hours are given with due diligence with tracking and transparency.

No expense on training and retainment
The resources assigned to your dedicated team via Zorior are well skilled, properly trained as per market standards and best in the market.

Dedicated Lead as Single Point of Contact
At any point, any questions or concerns you might have, you have been assigned a specific account tech lead who will always be available to look into it.

Dedicated Resources Model
This model comes in picture when you have long term project that might exceed more than 3 months and require working team on a full-time basis.

Hourly Costing Model
This model will come into picture when your product idea is still on the shaping forms and you want to build it while testing it out for the market.
Blog
We keep abuzz on the latest tech news and keep posting relevant articles and blogs for you to stay updated.