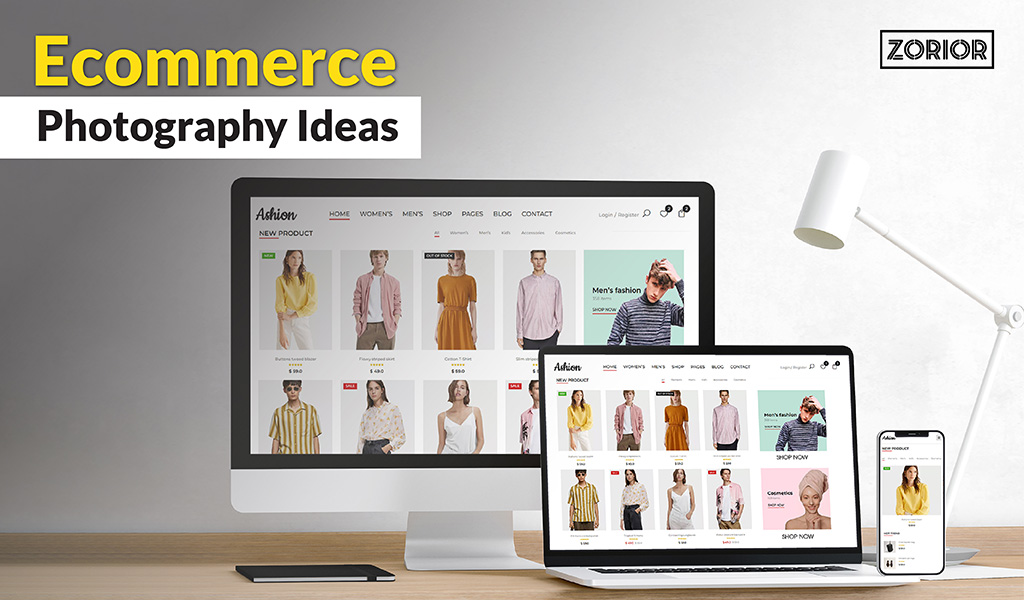 Table of Contents:
People tend to remember around 20% of what they read, 10% of what they hear and 80% of what they see! They say a picture is worth a thousand words and we have data backing it up.
Revenue in the eCommerce market is projected to reach US$1,703.00bn by 2027 in the United States and  US$ 55.6 Trillion by 2027 globally. 74% of shoppers search online before visiting stores.
That said, visual communication through good quality product photos can take your e-commerce game to a whole new level. 
The product picture is the most important element when it comes to the purchase of products online. Pinterest CEO Ben Silbermann went on to say: "The future of search will be about pictures rather than keywords"
It can't be just any photo – product images must be eye-catching enough to deviate attention from other elements, and must make shoppers believe that the product will live up to their expectations.
If you own a store and also have an e-commerce site, it's time to pay attention to the customer experience that your site offers. Having good quality product photos and a seamless customer experience are the two top factors to start working on. The rest will follow automatically.
What is e-commerce product photography?
eCommerce photography is the term that is used for the display photos of your products to be showcased on your eCommerce website to help customers make their purchasing decision.
Try recalling the thumbnails that detail out the look of the entire product you are checking out on an eCommerce website. The different angles of the product and the real time image of how it will look when used constitute the product images.
The preferred and the best size of the product image should be 640 x 640 or 800 x 800.
Why is good and high quality eCommerce product photography important?
1) They increase your AOV (Average Order Value)
Often along with buying a single product, you get the related product recommendations. Good product photos can prompt them to check it out even more. This indirectly increases your AOV.
2) They help improve customer experience
Good product photos enhance your customer experience by making it easy for them to make a purchasing decision thus reducing your churn rate. 
If a potential customer is visiting your website for the first time, the seamless experience and ease that good quality photos offer might want them to come back every time they are planning on buying it. 
3) They increase CTR (Click Through Rates)
The product photos play a huge role in improving your CTR. Enticing images that are attention grabbing and induce every visitor to at least have a look at your products get your job done.
4) They help establish a strong brand identity
A highly appealing product photography shows the importance you highlight on customer experience alongside helping you build attention, trust and brand identity.
5) They grow your conversion rates
Good product photography carries the potential to increase your conversion rate by 30%. The visual effect that they manage to standardise cannot be underestimated. This sometimes even leads to an impulsive purchase from your customers.
Statistics establishing how impactful right eCommerce photography can be
According to Justuno, 93% of the consumers feel that visual content is a key deciding factor on their purchasing decision.
70% of companies invest in content marketing which could include product photography. All of the big players are investing in content marketing and you would be wise to do so as well. Product photography for your eCommerce store can be recycled into visual content to market your brand at no extra cost.
When deciding whether to make a potential purchase, 75% of online shoppers rely on product photos.
According to a study conducted by Big Commerce, 78% of online shoppers want photographs to bring products to life – real time photos make a huge difference to them and help them understand how the product will turn out in real life.
Appealing photos can help you narrate your brand story and connect with them.
A study conducted by Forbes has shown that 50% of online shoppers say "large, high-quality product images are more important than product information, descriptions or even reviews.
The Do's and Don'ts of product photography
1) Decide on the style of photography that will work for your products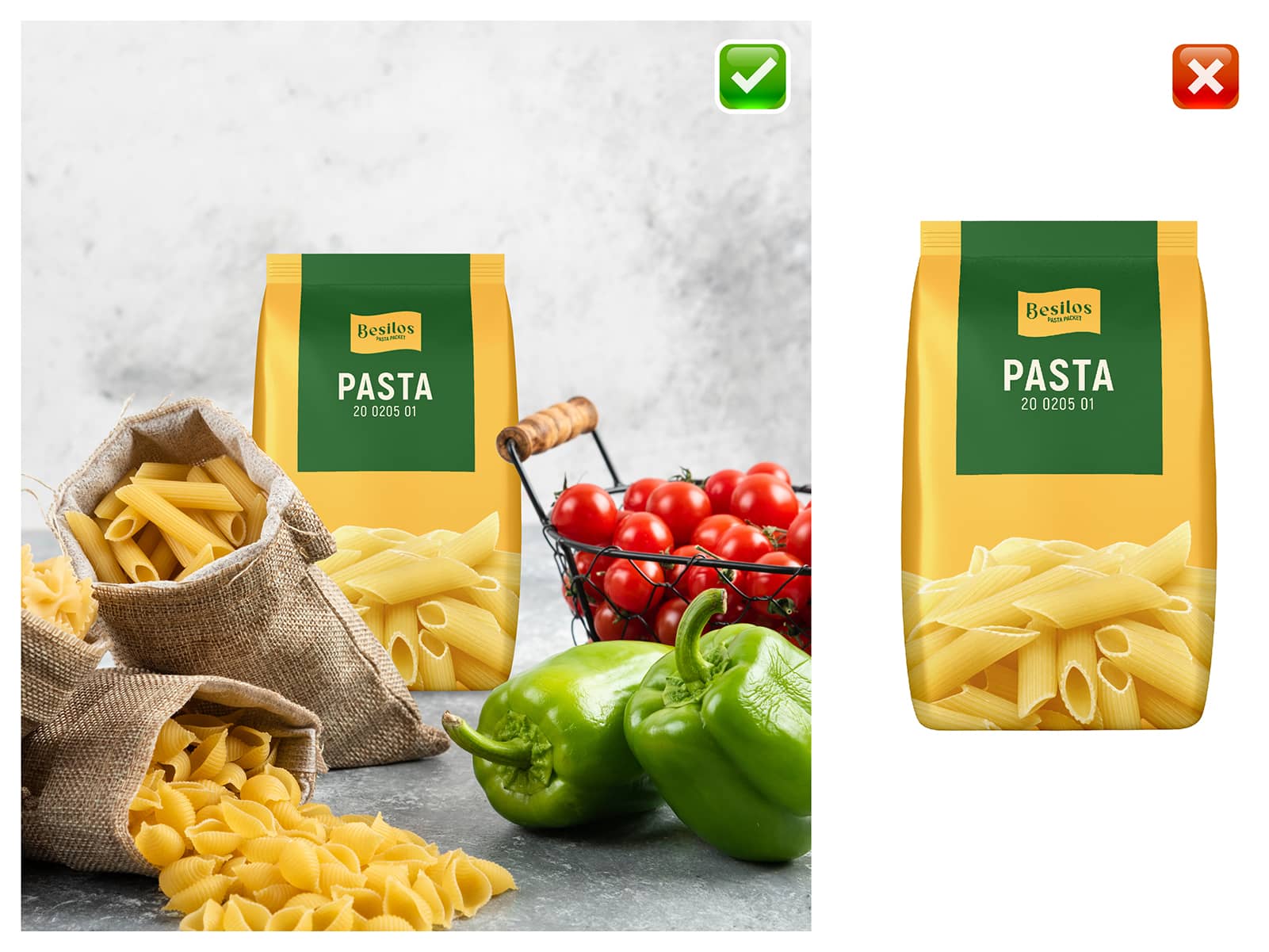 The key to good photography of your products is to maintain a cohesive look and feel. You don't need an expensive studio or fancy equipment, but you do need to make sure everything is done correctly. 
Take note of your target audience and the message you want to convey through your product photos.
2) Mix and match to deliver a complete look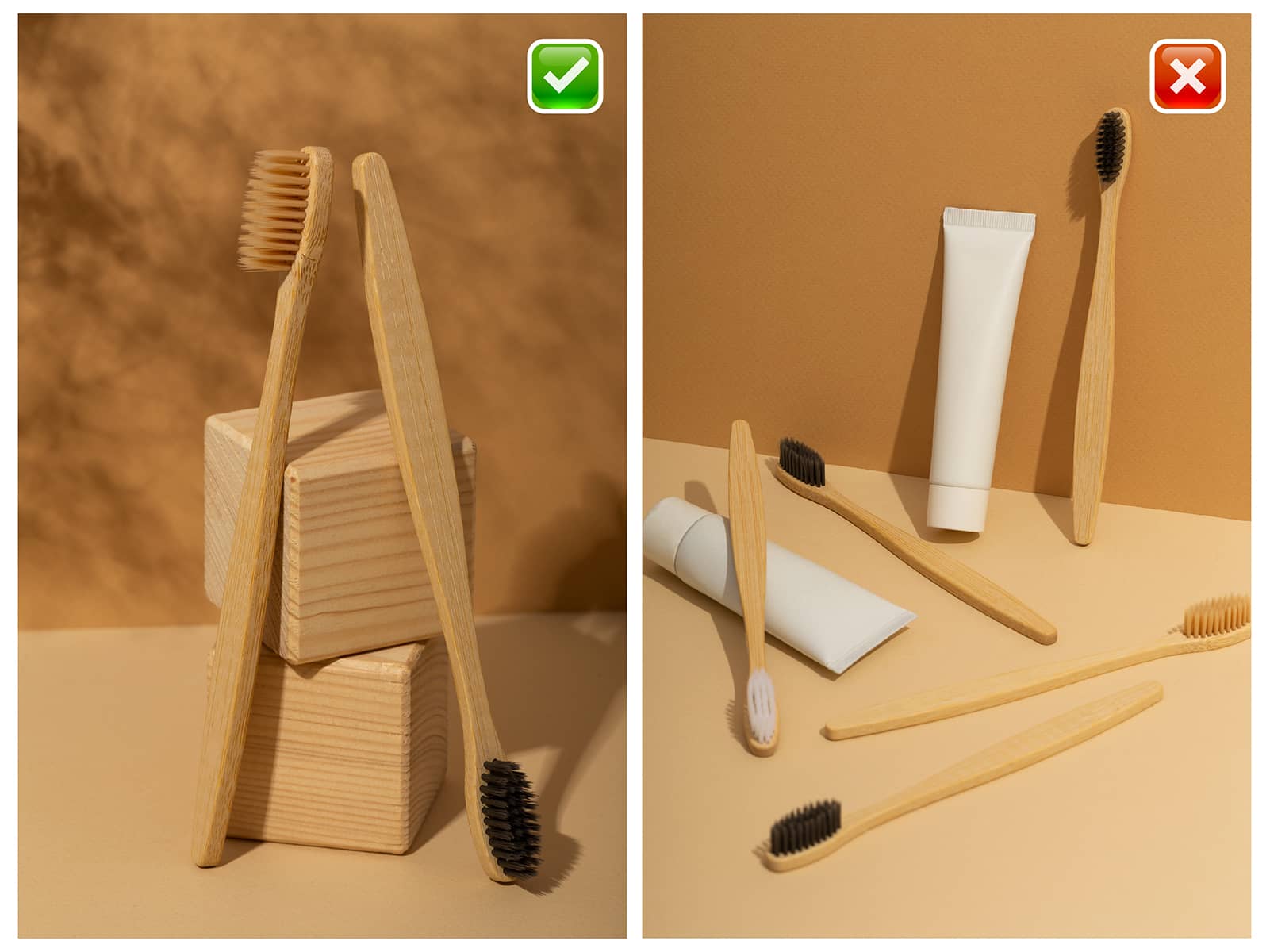 Some brands prefer to pay attention only to the product by displaying different photo angles of the same product with no distractions and a very simple background. 
It is also wise to add more life to these products by adding real time photos by having them in different scenarios and settings. 
A thoughtful mix of both can give your end customer enough details to decide  on their purchase.
3) Play with the lighting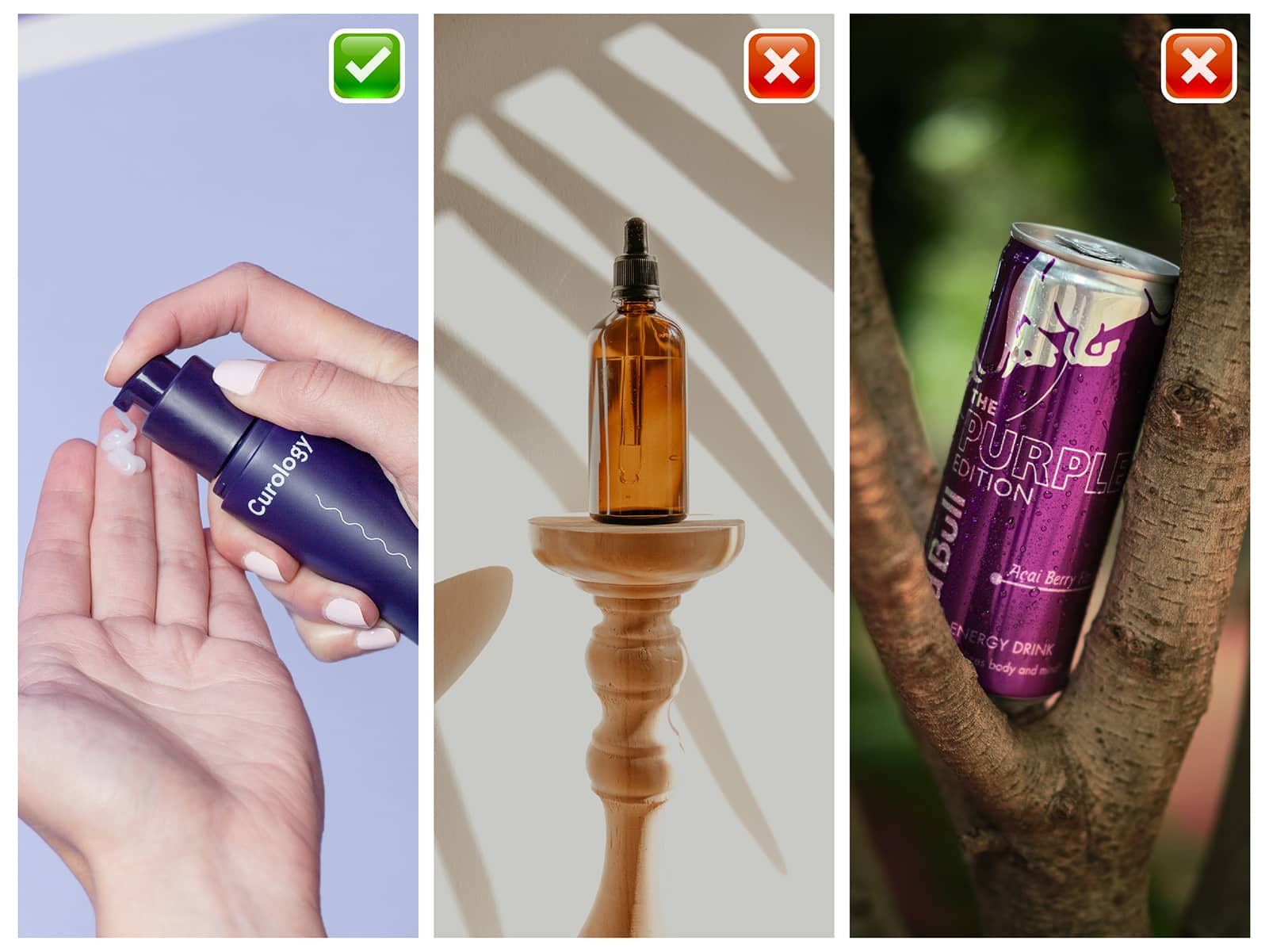 Good light always makes a difference. It can transform an ordinary photo into a work of art that has richness and depth. 
But how do you get good light? Use natural light or artificial light and use them in different settings too.
Often sunlight can act as a natural sunlight for you and if you shoot photos during different times of the day, you get more variety to play with. Choosing the right time of the day to get your photography is crucial. 
On the other hand, if you are using artificial lighting, it offers you more flexibility of modifying the images and adjusting the lighting as per your linking.
4) The background needs to be chosen sensibly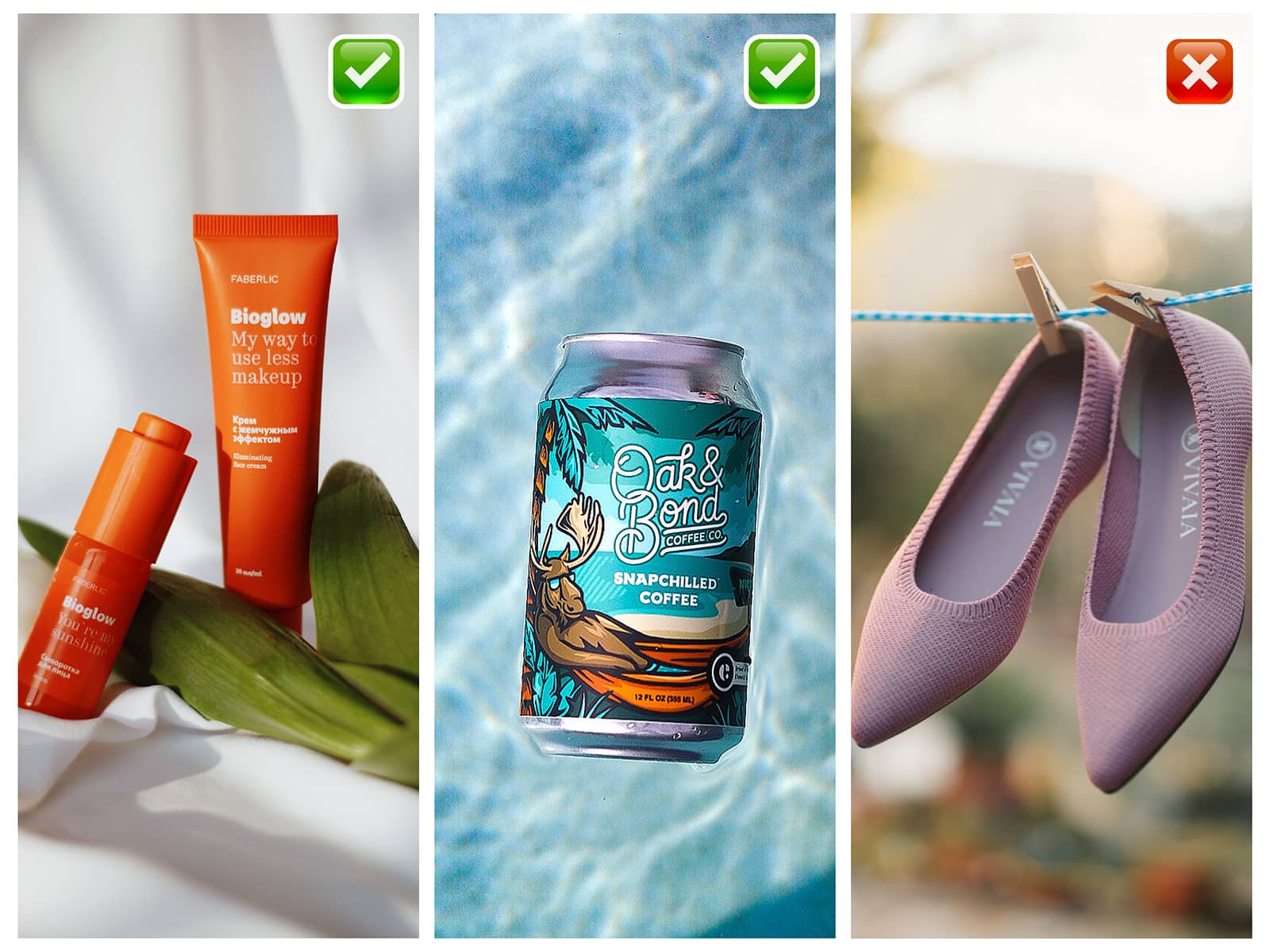 Subtle contrasting effects definitely work out to highlight your product. Ideally, the  background of your product photos needs to be different from the one that you are already using for your website. 
This helps your products to actually stand out and get noticed. Also, make sure you are using a background that gels in with the product and its use. 
If you are displaying lifestyle products, it is important that you use realistic backgrounds in photography.
5) Keep your images breathable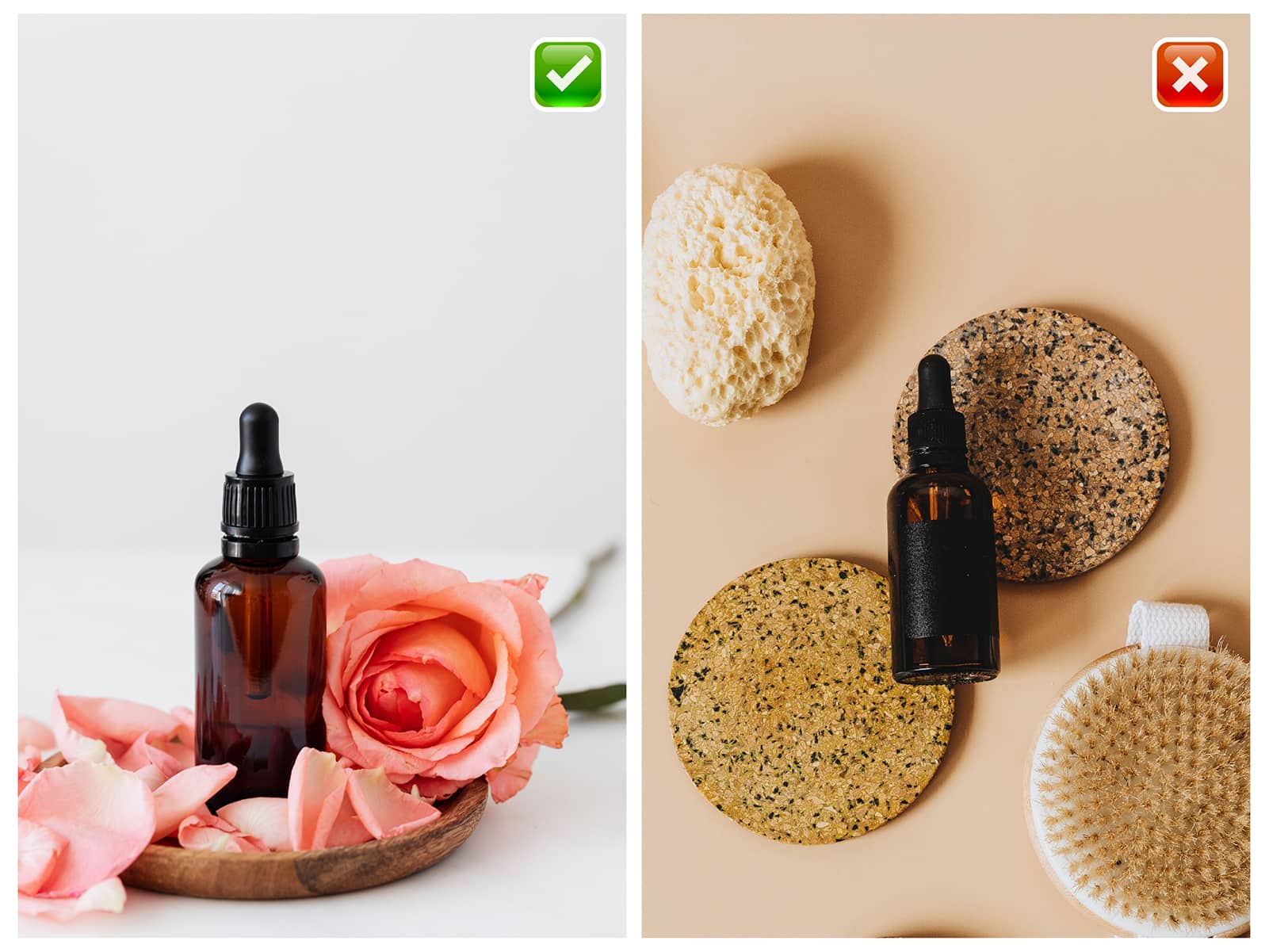 More colours or less colours, both tend to have a different effect but a balanced version always stands out. Make sure that it does not get difficult for your end customer to locate your product on sale in the photographs. 
The highlight is to keep the product as the focal point of your product such that it stands out compared to everything else in the photo.
The Dont's
1) Not enough images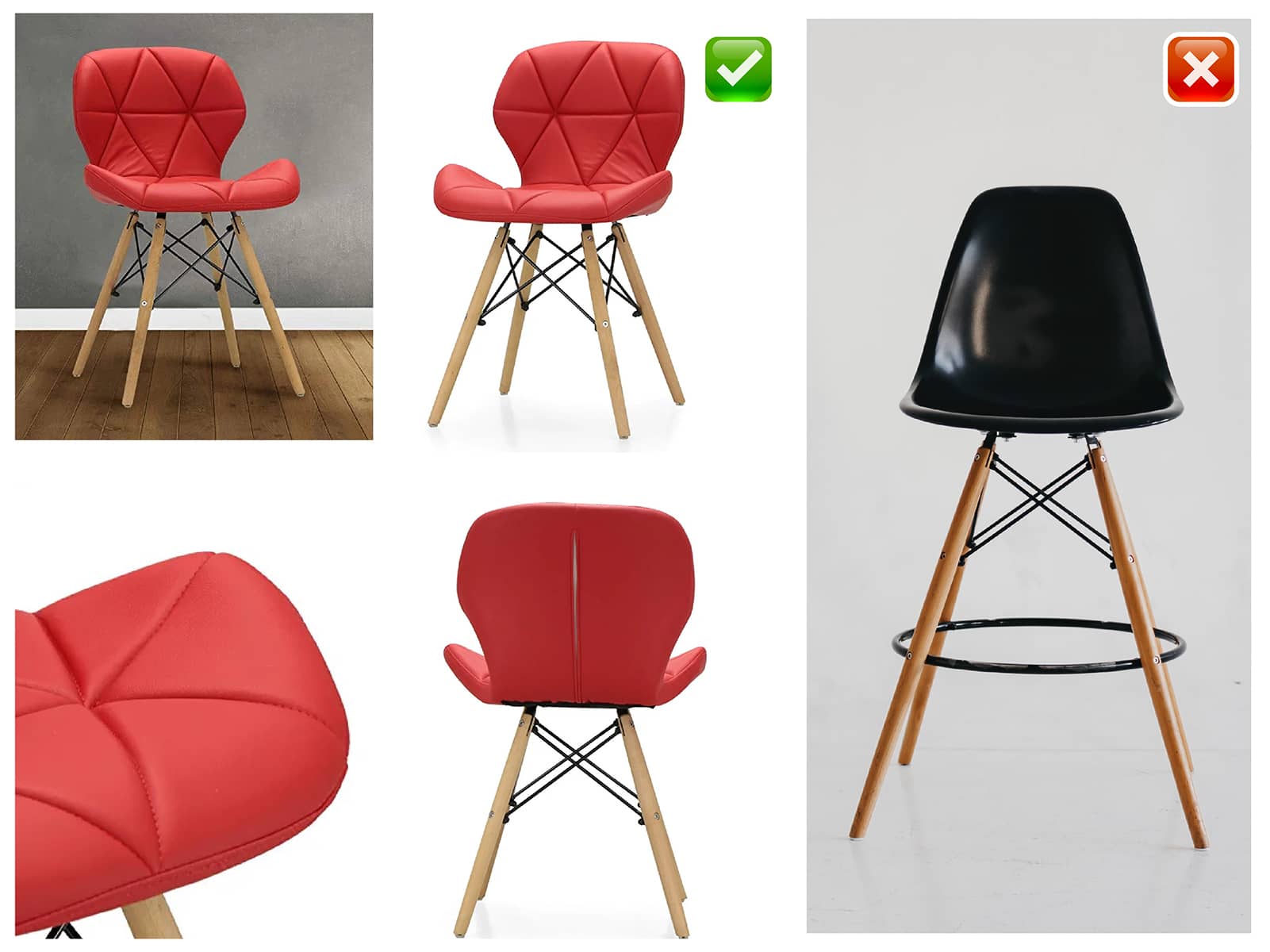 Imagine buying a sweater for yourself and you only get one image of the sweater. You get to select a size from options but what about how it will look on wearing? 
Now consider you see a model wearing it and there, you can make a decision whether or not that sweater will suit you or is to your liking. 
This goes for all the products on sale. A single image or two images never justify a purchase decision. 
3 photos of each product are a good place to start but it is always good to have around 5 photos of each product:
Shots displaying other accessories with the product if any
2) The angles of the photo are not right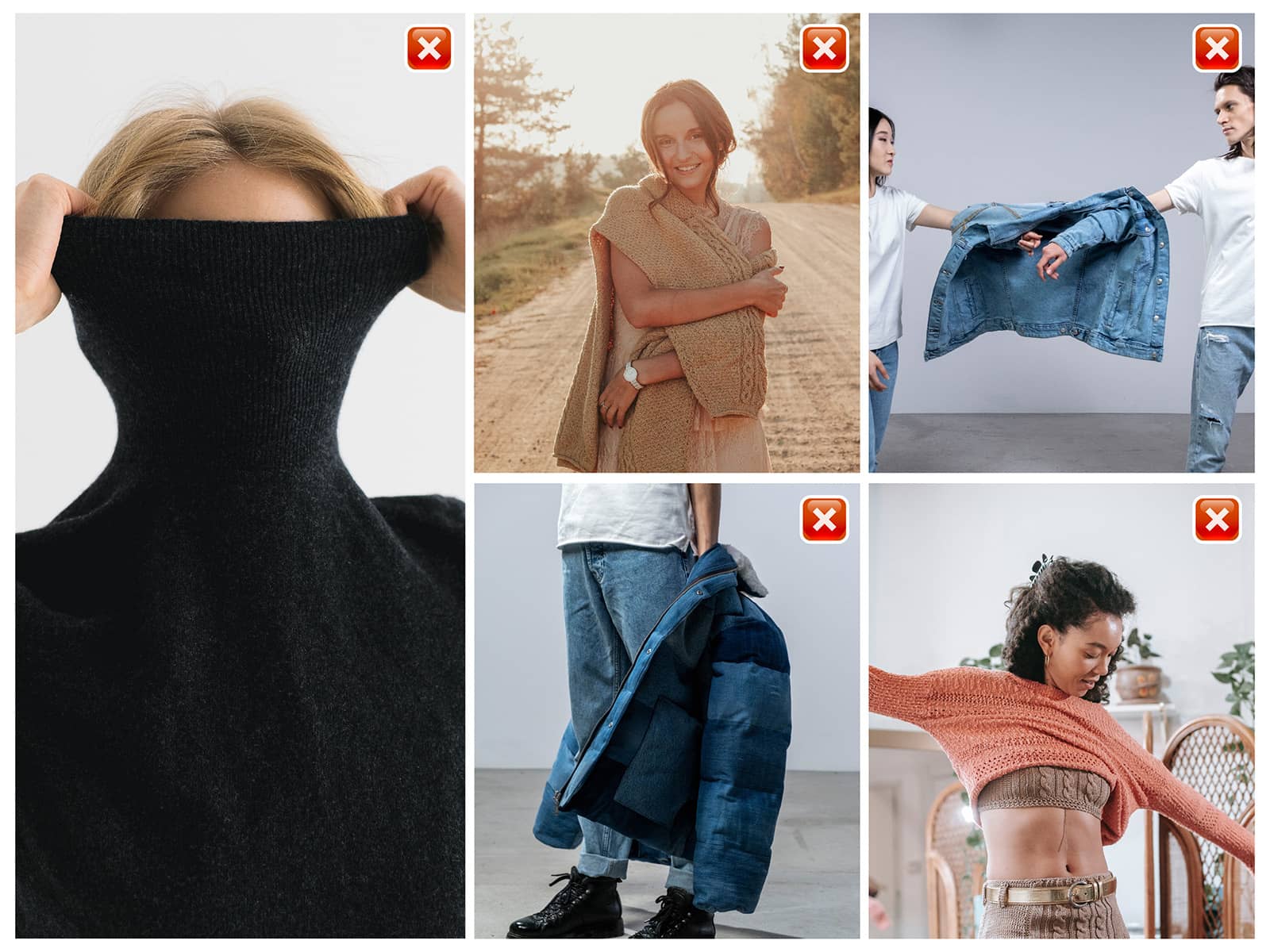 Professional photographers know which angles to pick up to get the best of your product. If you are not hiring one, make sure that the photos you click are taken at the right angles. 
Wrong angles drastically affect the way a product is perceived. Hence, they are a big no when it comes to the ecommerce product photography. 
Have a look at the below two options of the same product with photos taken from two different angles.
3) Not going for a minimalistic approach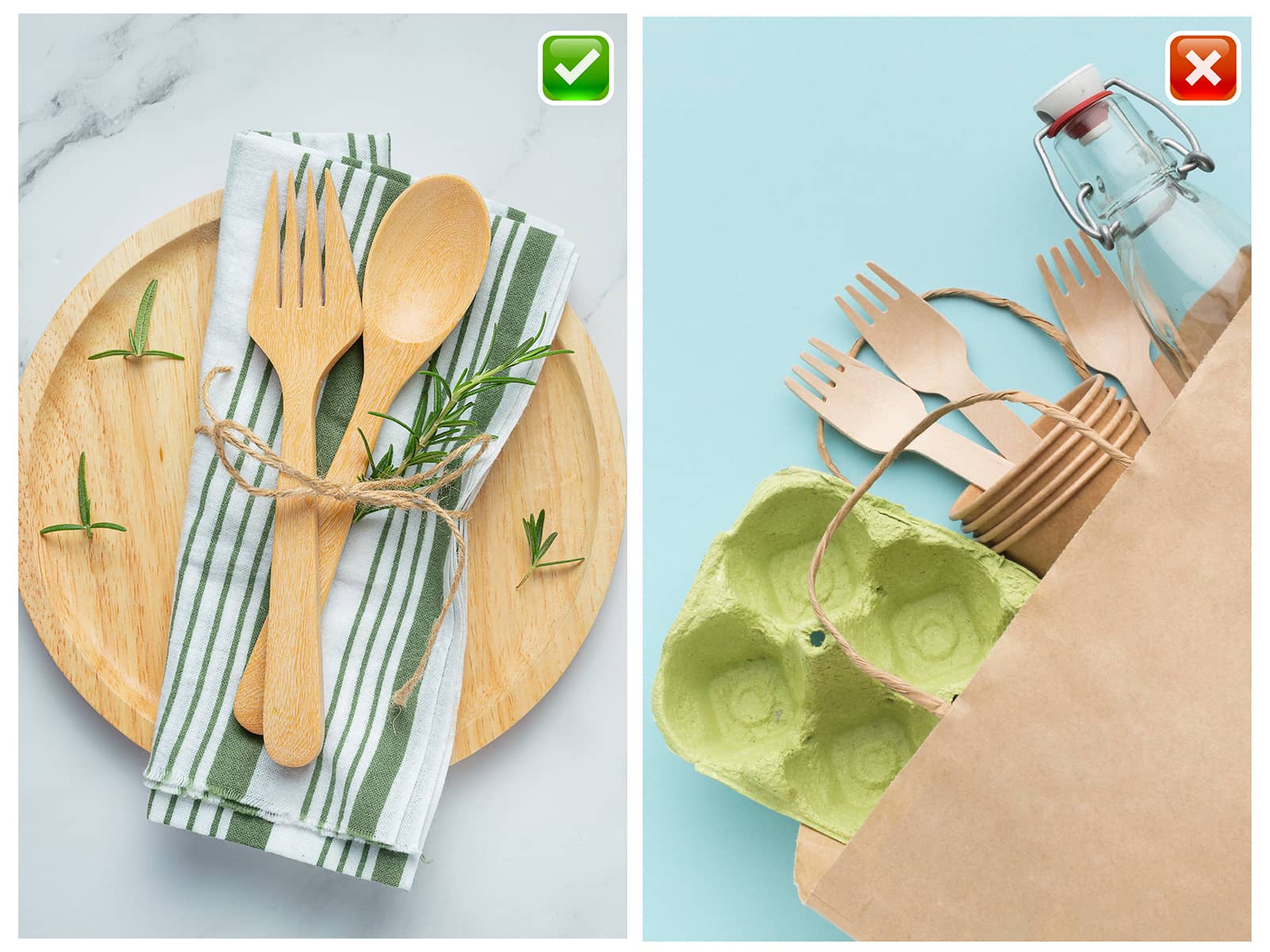 Many brands often go on a blunder mode with product photos when they try to grab a vibe that might not work well with their products. 
Take a look below and you see a beautiful cardigan that is worthy of being purchased but the photographs lack in portraying that making your most worthy product a failure. 
In fact, according to a Weebly research, 22% of online product returns are because the ordered items look different than in the photos. 
The photos are filled with so many things that until you read the name of the product, it gets difficult to figure out which product is being highlighted here.
Employ product photography for marketing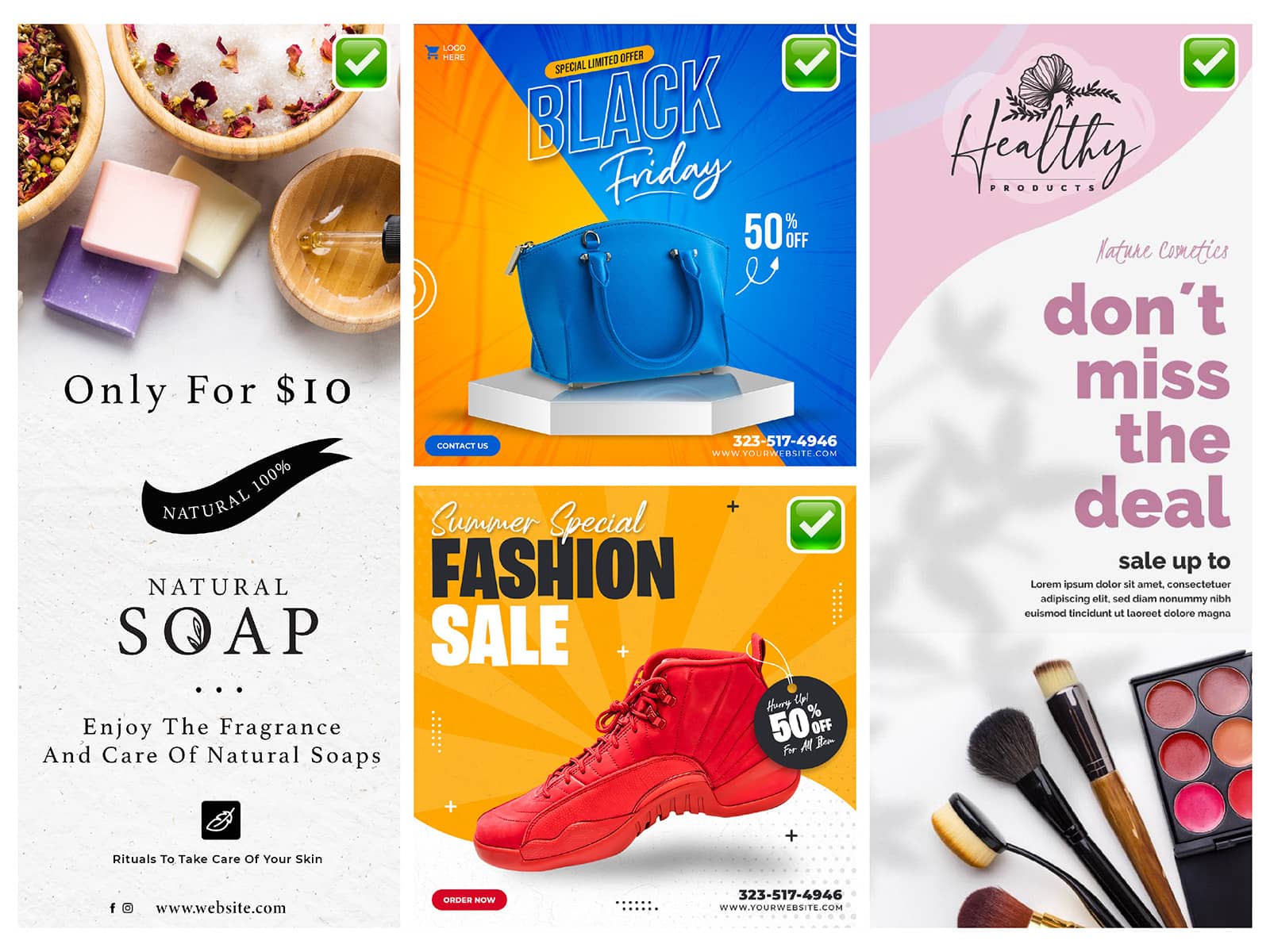 Product photography is an essential tool for marketing your products. It helps you get in front of your target audience and communicate your brand message effectively. 
A picture is worth a thousand words and when used right, you might not even have to make a lot of effort to get your sales done. 
The key is to stand out from the crowd, have the right photos that connect well with your audience enough to trigger them into buying. By using these photos as a marketing material on social media, emails and newsletters, you can slowly build a customer base that prefers your brand over others.
Conclusion
If you are trying to sell something on your website, great photos of that product are a must. It has been proven that up to 86% of buyers are willing to pay more for a great customer experience.
They would rather look at products that match their expectations than the actual item itself. This means if you want to convert more sales, create more conversions, and boost your profit margins, then you need high quality product photography.
If you have been into eCommerce since a long time or just planning on venturing out on it, reach us out to get a stunning website designed at info@zorior.com. We will get in touch within 24 hours to discuss your needs and work it out with a consultative approach.