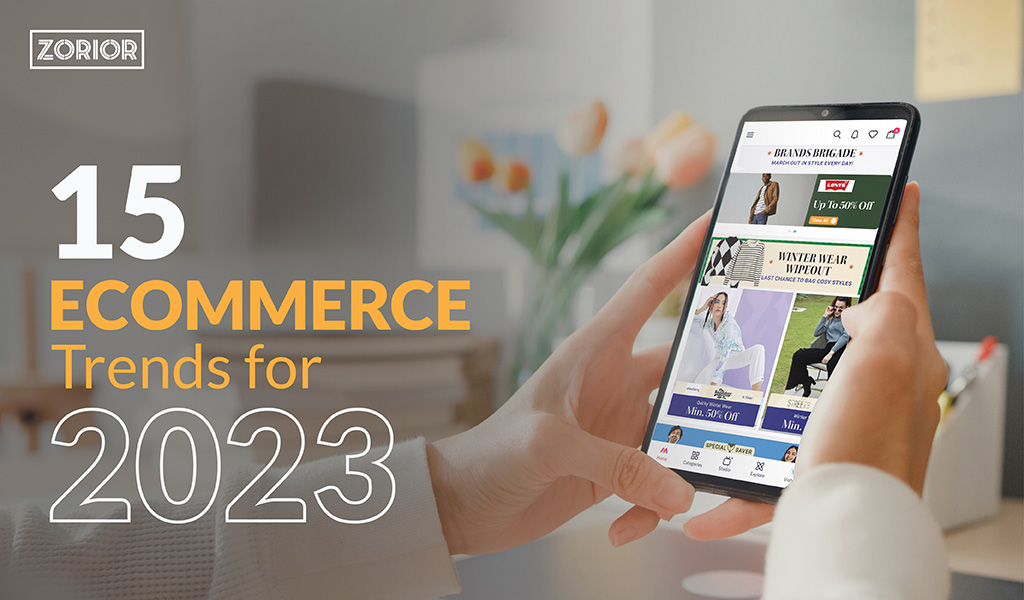 According to BigCommerce, the eCommerce industry is growing 23% year-over-year, and yet 46% of American small businesses still don't have a website. 
Online retail sales will reach $6.51 trillion by 2023 according to a research conducted by eMarketer and Statista, with ecommerce websites taking up 22.3% of total retail sales. 
WordPress development has gained a lot of momentum in the past few years and everyone prefers to have their ecommerce websites developed in WordPress. 
If you already own an ecommerce website and not observing any surge in your sales, it's time to get it revamped and optimized to the latest trends that can get you more traffic.
However, if you don't own one yet, we highly recommend you to get one.
Looking to develop a coherent E-Commerce website that drives your business growth? 
Why E-commerce industry is thriving every year?
Unlike a few years back, today, the choices for a customer are not confined to just one store. We have tons of options to choose from for every single thing we need.
Adding to that, everyone is looking for more convenience, faster deliveries and accessibility to every kind of product with just a few clicks. Today brands that offer more personalized and tailored buying experiences are at the top of their game.
This is where ecommerce comes in the picture. In 2023, ecommerce sales are expected to account for 20.8% of retail sales worldwide
But having an ecommerce website just won't be enough. There are so many things to take care of starting from right design, navigation, content, call to action buttons, social media buttons, blogs and much more.
Change and innovation are going to be driving factors in the ecommerce segment this year. To create a niche target segment and keep getting orders, you need to make a strong statement with your ecommerce store.
So today we are bringing you well researched trends that you ought to follow for your ecommerce website and start noticing compounding increase in visitors and orders. 
15 trends that an ecommerce website should have and follow to get ahead of the curve.
1. Delivering personalized shopping experience
Intuitive shopping experience has gained momentum to give your customers a personalized shopping experience. To give more personalization, start collecting data on your visitors and pay close attention to the below:
First time site visitors – their age, demographics, pages viewed, time on site, wish listed items
Opt-in ratio for personalization: how many visitors are interested in subscribing for your newsletters
Shopping behavior of returning customers: the number of cart abandoners, average order value, time-interval between two purchases, order return ratio
Analyse these thoroughly to device your personalization strategies that are sure to give your returns in no time. There are several ways you can do that:
Create a personalized home page
Add a chat option
Offer personalized recommendations on products
Run segmented email campaigns to gain attention
Offer related product options to cross sell and upsell
Stay in touch with inactive visitors or one-time purchasers
Offer discounts/promotions on most bought out items
Eventually you will notice a high sales conversion rate, better brand engagement and a competitive advantage.
2. Focus on improving customer experience
Customer experience when given the right focus and work can help you get better retention, loyalty, improve your Customer Lifetime Value (CLV), brand identity and growth.
Focus on the below points to enhance the shopping experience of your customers:
Make your ecommerce site easy to navigate
Make sure to put in as much of product info you can for the users
Make sure your site load speed is optimized
Offer deep filters and sorting options
Add genuine customer reviews
Make the checkout process seamless
Make sure your returns policy is transparent
These points when taken care of will surely uplift every customer's perception and association to your brand which will ultimately build more loyalty and brand's revenue.
Pro-tip: The highest ecommerce conversion rates occur on pages with load times between 0-2 seconds. (Portent, 2019)
3. M-commerce is important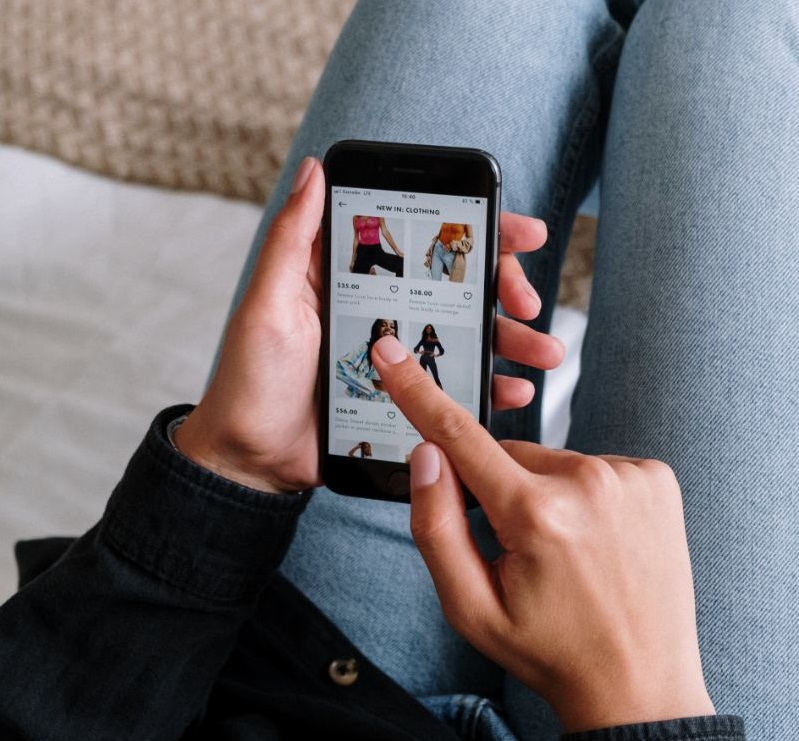 We all are addicted to our mobile phones. On an average, a global internet user spends more than 5 hours per day on the internet.  This in itself proves mobile phones to be a huge market for any business.
Insider Intelligence predicts the mobile commerce volume to hit at $620.97 billion, or 42.9% of ecommerce, in 2024. So, going for an mcommerce option as well can add a lot to your customer list.
Here is how your business will benefit if you also opt for mcommerce alongside an ecommerce website:
It offers ease of access to a wider customer base
The buyer journey is much more refined and result oriented
Helps you establish a strong brand image that resonates with customer needs
It helps you grab valuable customer data and offer more personalization
Your will benefit more from impulse purchases
Will help you work on your value proposition with user data and reviews
Build a strong online presence with your ecommerce website and then go for mcommerce to build an even stronger customer base.
4. Ensure better fulfillment and deliver times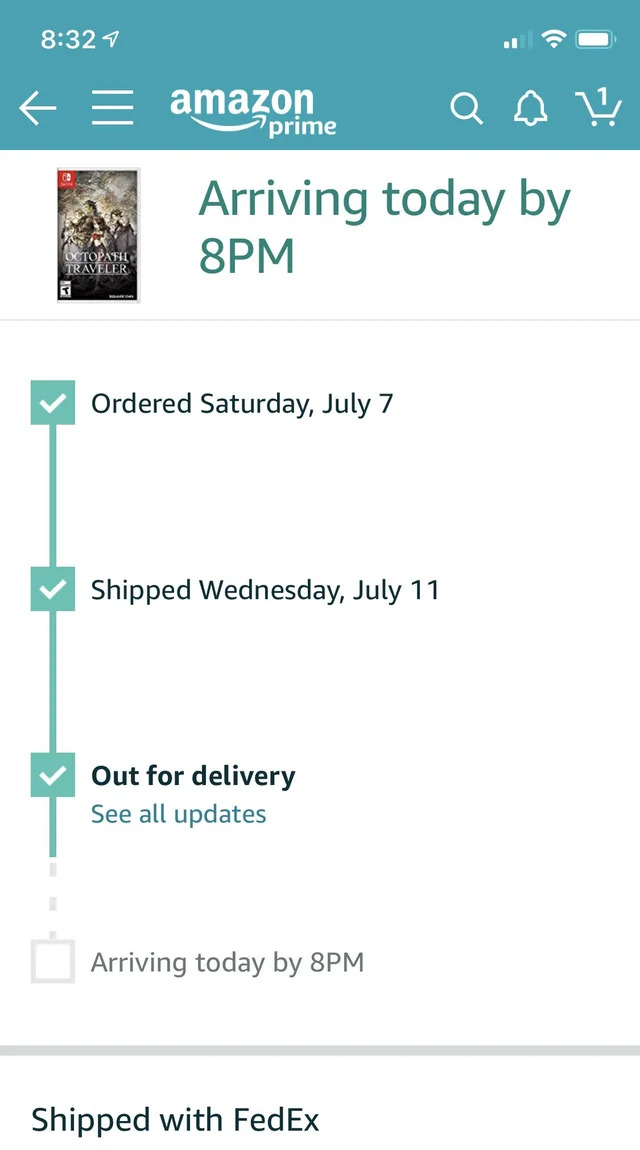 There are two important factors that come into account when we talk about order delivery and fulfillments.
The shipping charges
The order delivery time
We bet more than 50% of your shoppers might abandon their cart or won't complete the checkout process simply because they find the shipping charges no worth paying or because the order time is more than expected.
With Amazon Prime promising to deliver your order within a day or two max, it's reasonable for a customer to expect fast deliveries.
We all know Richard Branson, the founder of Virgin Group, a brand that is loved a lot and has set successful streaks in several industries.
Talking about how important fulfillment and delivery times are, Richard Branson says, "The key is to set realistic customer expectations and then not just to meet them, but to exceed them – preferably in an unexpected and helpful way."
Depending on your business and its needs, you could opt for in-house, third-party or Dropshipping. Either way, timely delivery and free shipping are expected.
Make sure to give your customers tracking links, frequent order status updates and try to deliver before the set delivery date to gain their loyalty and trust.
5. Visual commerce can change your market game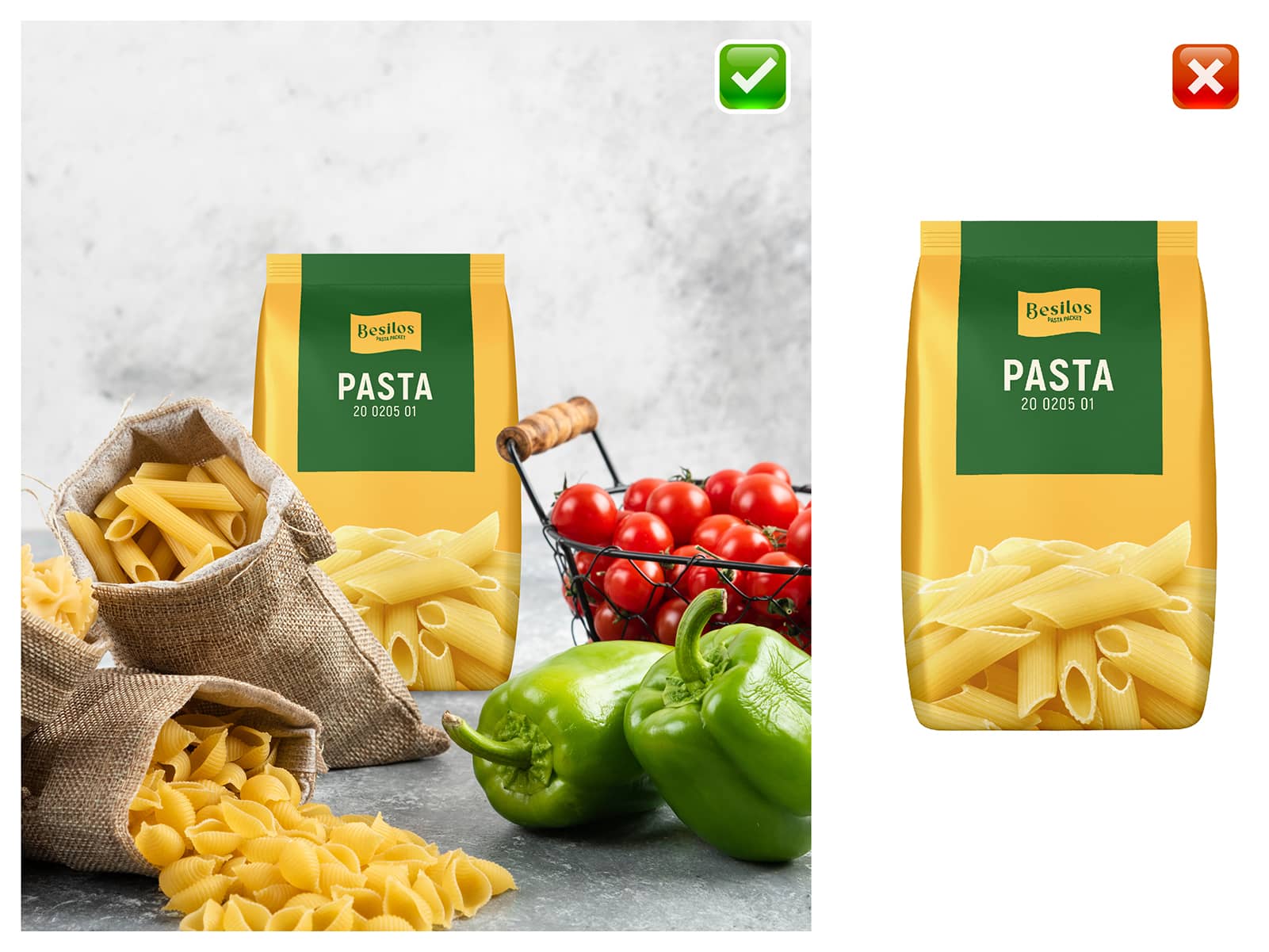 The product photographs that you use on your website need to give your online shoppers a fairly well enough idea of what kind of product they should expect once delivered.
Most often than not, majority of ecommerce websites fail to take this very important aspect of their product presentation into consideration.
According to a study by Adobe, 63% of shoppers prefer having high quality product photos to decide if they should buy that product or not. 
That said, there are several things you need to take care while deciding on what kind of product photos to use so as to grab more customer attention. Right from the kind of background used in a photo, the angle, the light and much more, make sure you get everything right.
Here are the listed benefits you can expect with good quality product photographs on your ecommerce store:
They set clear expectations for your customers
They help you establish a strong brand identity
They help you improve your conversion rates
They set par your quality standards
They put you one step ahead of your competition
A bad or a low-quality photo or wrong photos can bring down the experience level of your customers to a great extent. Make sure, you have the right and high-quality product photos on your website or none at all.
6. Custom Packaging cannot be ignored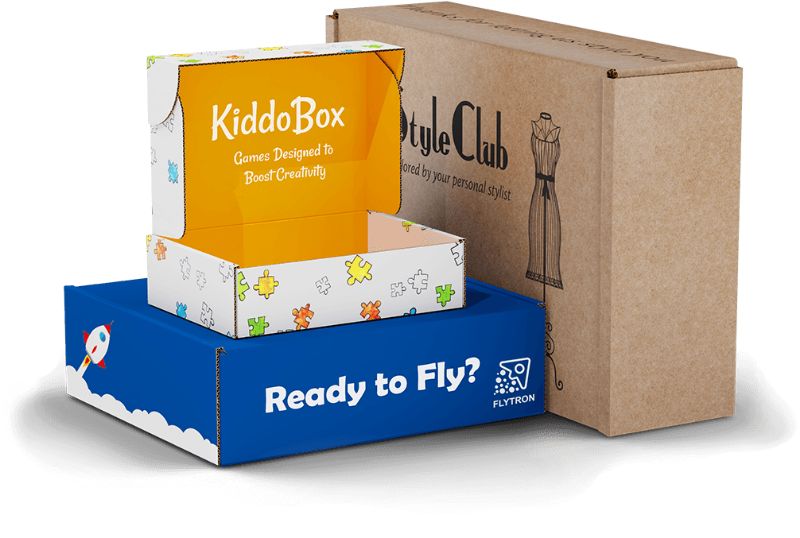 Custom packaging is extremely important for your brand. It instantly improves your brand value and experience alongside making a customer realize that you care about each and everything about your product offerings including the packaging part.
You can also go for eco-friendly material options and choose a packaging theme that differentiates yours from your competition.
Try recalling a brand yourself that you ordered from and sent you a customized package. You surely prefer it more because it set itself apart.
One such example is Coca-Cola. They started printing names of people on their soft drink bottles as well as cans. This campaign was famously known as "Share a coke" and it was run several years back. They gained a lot of attention with this personalized branding.
Besides, custom packaging also gives you more freedom as opposed to the traditional packaging. You can go for digital prints and choose a color theme that matches your brand colors.
The first impression that your package makes on the customers is fairly important and you can surely win them over with a well-thought custom packaging idea.
7. Offer multiple payment modes that are secure and hassle free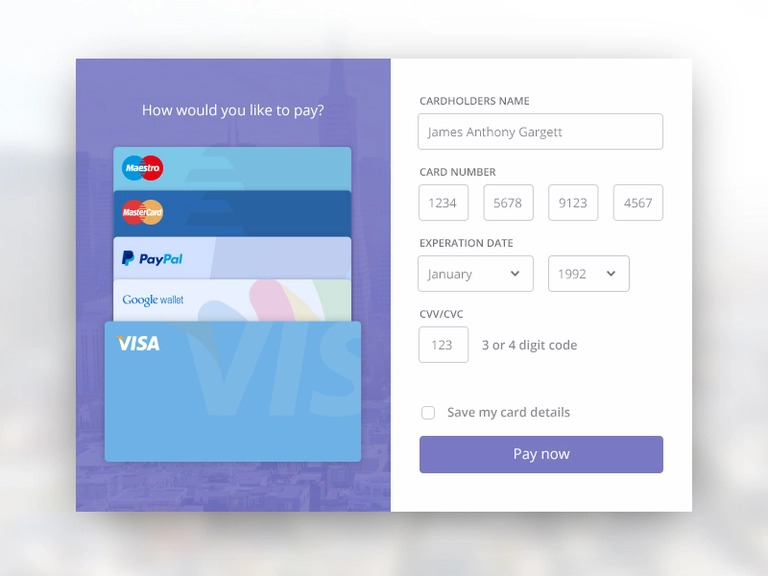 According to a recent study, in 2022, 9% of online customers abandoned their cart because there weren't enough payment methods.
If you are a new business on ecommerce, you might feel that having one payment options might save you on the payment charges. But to gain more trust from your potential customers, get sales and reduce your cart abandonment ratio, make sure you go for multiple payment options.
If you are in a jiffy as to which payment modes to go for, check out your competition that is the best in the market and offer the ones they are giving. The most preferred payment options will also depend on the region you have your maximum orders from and the age group that is your biggest target segment.
Gen Z and millennials prefer different payment methods such as purchasing via mobile wallets and mobile payments while shoppers from Gen X mostly use debit or credit cards.
Expect the below benefits when you opt for multiple payment offers:
Appealing to a wider demographic segment
Helps improve your conversation rates
They add a lot to the user experience
It establishes your brands credibility and trust
It helps you reduce your cart abandonment
8. Make sure to add voice search to your website

Voice search is now considered as the second most popular channel for mobile searches. (Search Engine Land)
Voice search is used the most on mobiles and guess what, 55% of internet traffic comes from mobiles. So, in a way, this offers you an opportunity to make this traffic work in your favor with a voice search.
The work well on local listings and searches
They improve your online visibility and brand awareness
They will generate more traffic to your website
They give more accurate search results
You can make long-tail keywords work for you
They offer a more personalized shopping experience
But just having a voice search will not do the trick, make sure your website makes this option noticeable enough. Make sure your voice SEO is well in place.
You will start noticing the difference in your traffic and purchases post the implementation of voice search in your ecommerce website since it is eventually making the lives of your customers easier and enabling smart shopping.
9. Push E-commerce sales with Social Media Engagement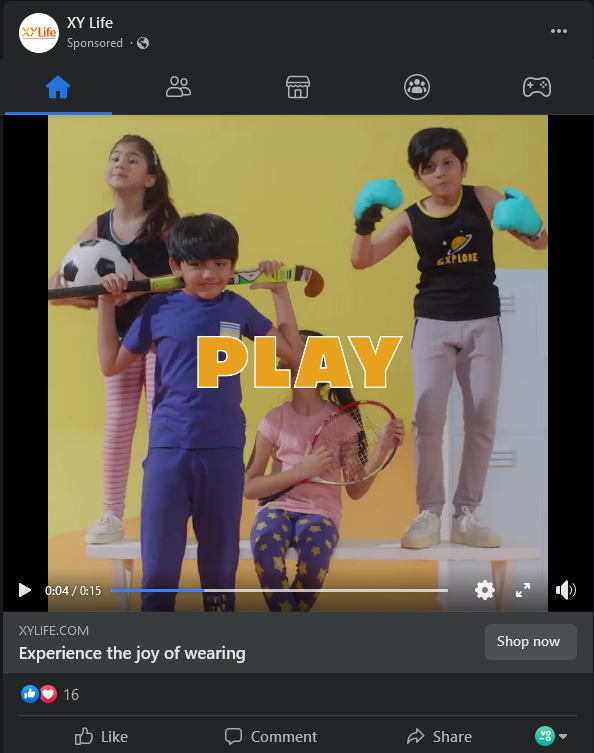 In 2022, there were 4.7 billion social media users which make 59% of the world population. (Statista).
Many brands have gone viral with their unique and successful campaigns on social media that have in a way boosted their sales. A few examples are sighted below:
1. Airbnb got a lot of momentum with its #WeAccept campaign on social media in 2018.
2. Kohl's, an American department store retail chain hosted live workout sessions on its Facebook page. This boosted the sales of activewear at Kohl's.
3. The Bay, another major Canadian departmental store, leverages Instagram advertising to drive product sales.
4. Ray-Ban uses social media to grab customer feedback. This helps it build a connect with its customers to gain their loyalty and hence more orders.
With unique content that has the ability to go viral, you can give your ecommerce sales a very big push. If you manage your highlight your brand personality and post user-generated content on social media, it will help you gain more trust and orders.
10. Offer subscriptions to keep customers coming back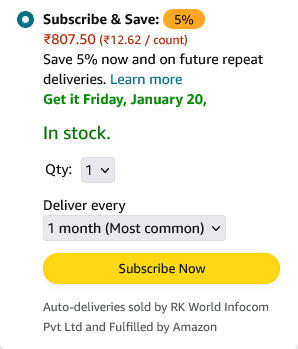 Amazon started the success streak of subscription and it was followed by many other brands like Dollar Club Shave, Barkbox, Birthbox, Ipsy and so many others who found having a subscription model result-driven for their brand.
With the onset of Covid, more and more customers to go for subscription of products they feel they are going to need frequently.
These services can be broadly classified into three types:
Service Subscription – mostly software based
Subscription Box – mostly product based
Digital Content Subscription – OTT and magazines
Subscription based models assure you recurring revenue, they offer high customer retention ratio and also help you grab a loyal customer base.
11. Make sure you are Omnichannel
Your customer journey is going to be the heart of your Omnichannel strategy.  When you fulfill your customers need at every touchpoint successfully with a consistent approach, your sales are bound to improve.
47% of shoppers who engage with retailers across 10 or more channels make purchases from their favorite retailer's website at least once a week, compared to just 21% for those who engage across one to four channels.
With so much of a competition in the ecommerce industry and a variety of options at the disposal of online shoppers, if you wish to grab loyal customers with a high customer lifetime value, it is prudent to opt for omnichannel approach for your business.
By mapping your customer journey and paying more attention to your user data, you can figure you're the omnichannel strategy that will work the best for your ecommerce business.
Ecommerce should be the most preferred channel of all the options you offer in your omnichannel strategy.
Here is how the right omnichannel approach can help you:
They improve the overall customer lifetime value
They help you reach wider customer segments
They increase your ecommerce sales and overall traffic
They add value to customer experience
They offer more up-sell and cross-sell opportunities
12. Use AI Chatbots as constant customer guides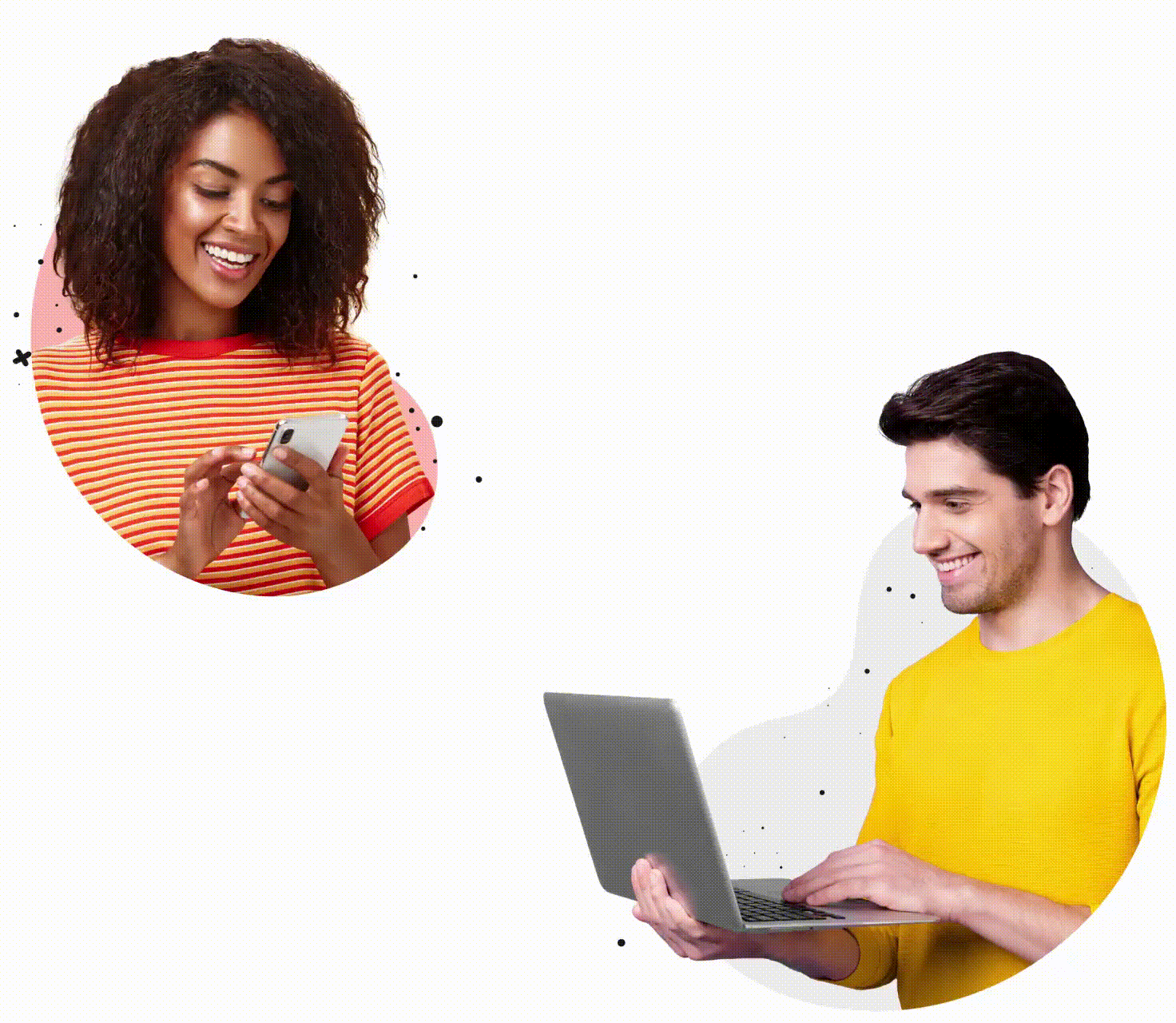 The most important benefit of using AI chatbots for ecommerce is that they are available 24/7. They can offer the information your visitors need anytime and that too accurately.
These eCommerce chatbots act as awesome customer service agents and offering sales support efficiently. They also make your omnichannel engagement strategy more effective.
Here is how AI Chatbots can help your ecommerce business:
They convert your visitors into converted leads
They are very good customer service agents
They decrease your card abandonment rates
They offer personalized approach making customers feel valued
They work well with multichannel marketing touchpoints
They are cost-effective and easy to use.
13. Highlight your eco-friendly and sustainable approach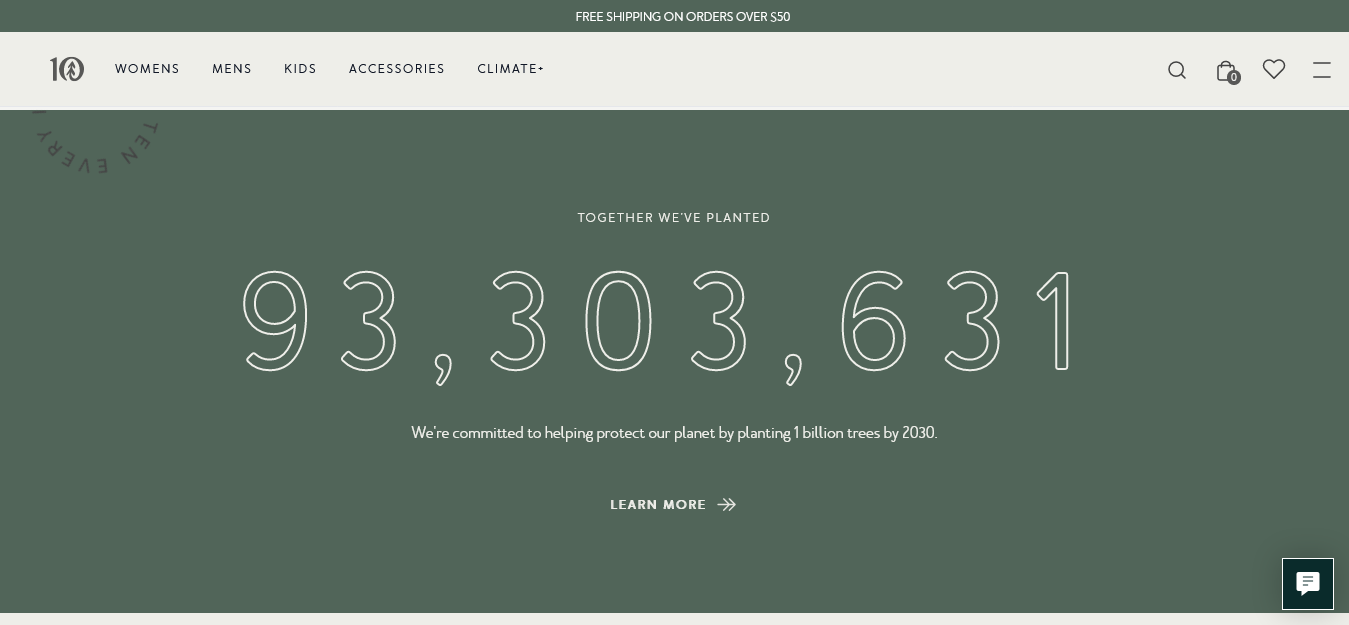 More and more brands are flocking towards adopting a sustainable approach in their operations and wherever possible. This is also a nice way to connect with your target customer segment and enhance your brand value.
According to a US survey, 42% of online shoppers would prefer to choose brands based on the sustainable packaging they might offer. (Statista)
Opting for environment friendly shipping and sustainable fulfillment can be a start to your relevant approach on this end. State your mission and goal with this strategy to connect more with your customers.
Tentree does it really well! They plant 10 trees for every piece of clothing sold.
This is a company that makes sustainable clothing with a social impact. And it's doing it beautifully—from the packaging to their messaging, Tentree is connecting with their target customers in a way that shows them they care about their planet.
14. Take benefit of Influencer marketing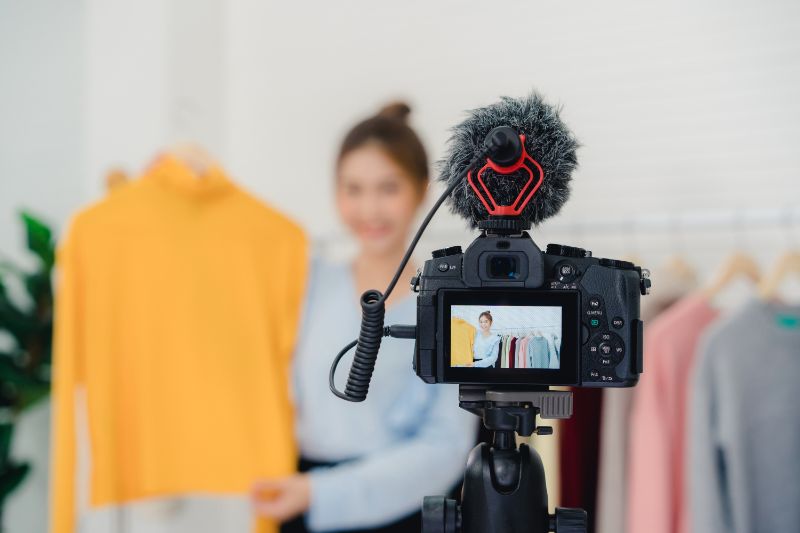 Influencer marketing is one of the most effective ways for brands to reach your target customers.
It's also a great way for influencers to build a fanbase and get noticed by brands.
50.7% of brands that use influencer marketing have ecommerce stores (Shopify)
In fact, businesses make $5.20 for every $1 spent on influencer marketing
Influencers have an advantage over other marketers because they have a large number of followers who are already interested in their content and products. This helps brands to get exposure from a lot of people that might not even know about them otherwise!
They are a cost-effective way to generate higher ROI with high quality content.
If taken benefit of with the right influencers, you can raise your brand awareness, brand advocacy, reach your target audience and increase your sales conversions as well.
15. Engage customers with more product videos
There are times when you want to communicate with your customers through your ecommerce website, but don't want to do it in a way that seems like a sales pitch.
That's where product videos come in. They're a great way to share the story of your company and its products, and make sure that your customers are aware of all their features before they make a purchase.
96% of people have watched an explainer video to learn more about a product or service.
But what makes a good eCommerce product video? What should you include?
You should also make sure that you have something unique about the product or brand that makes it stand out from others.
The best ecommerce product videos will tell customers why they should buy from your company instead of another one—and how these features will benefit them.
By the year 2040, it is estimated that 95% of the total purchases will be through ecommerce. (Nasdaq). This makes it very crucial for you to follow the latest trends and give your ecommerce website a competitive edge.
We know what you're thinking: "I can't afford to hire a full-time developer!"
We get it. We've been there, too. But with Zorior, you can get the kind of ecommerce site that will make your business soar without costing the earth.
Our ecommerce services on WordPress are designed to be flexible, customizable and SEO-friendly—so your company can take advantage of the benefits of modern technology without having to invest in an entire team dedicated to it.
Reach us out at info@zorior.com to know more about our ecommerce services
Looking to develop a coherent E-Commerce website that drives your business growth?