Mobile and Web Solution for Healthcare Industry
PerDiemz is an app-based nurse staffing network built with the goal to bridge the hiring gap between nurses, hospitals and healthcare facilities. 
Client Profile
Our client, staying in Connecticut, has closely worked with nurses and knows the way the healthcare industry works. He realised the wide staffing gap between the nurses and the healthcare facilities had to be finally taken care of. 
Many well qualified nurses in the industry are not reimbursed according to what they deserve. The healthcare facilities often have to hire any nurse irrespective of their experience in times of emergency. 
The client wanted to remove third party hiring agencies and establish a direct connection between the nurses and the healthcare facilities. This led to the idea of PerDiemz.
The app is available in iOS and Android for the nurses. There is an extensive web portal available for the use of the healthcare facilities.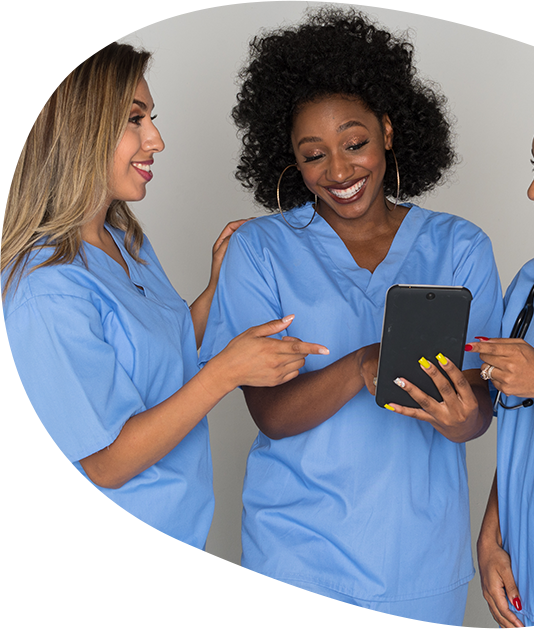 Availability
New York & Connecticut



Platforms
iOS, Android, Web
App Features (Mobile App for Nurses)
Nurses can easily apply for open positions through the app
They can manage live check-in/out through the app
Nurses can view their earnings per day/per facility/total earnings
Registered nurses can check their schedule for today, tomorrow or the day after
Nurses can set their preferences so they get their work notifications accordingly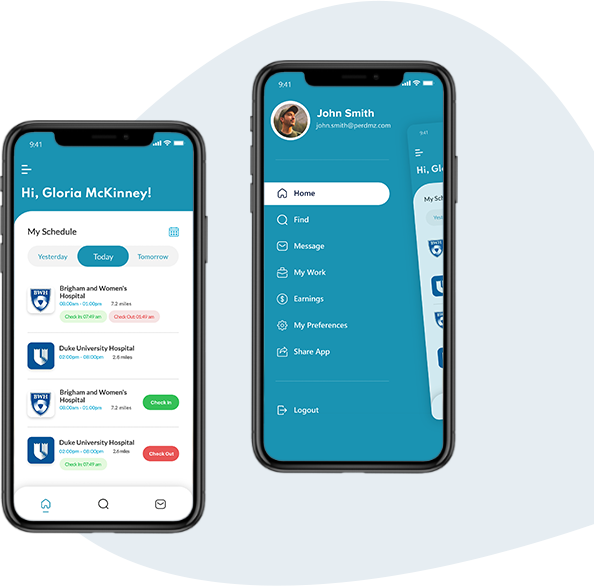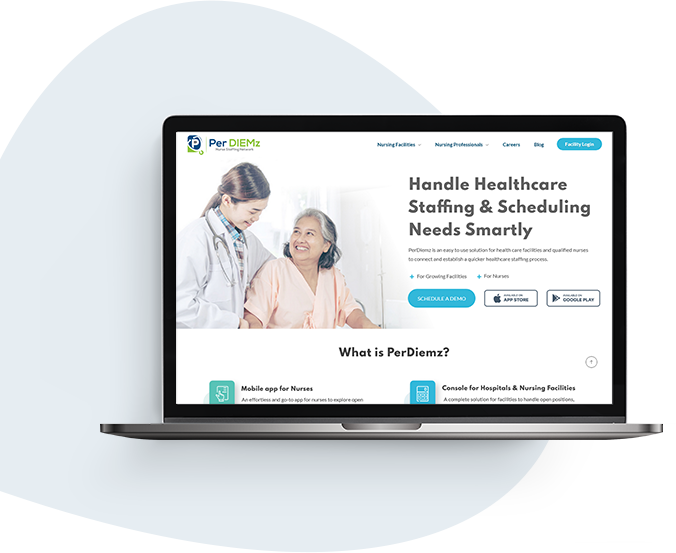 Cloud-based Web Portal Features
Ability to post open positions
Ability to check nurses' availability
Ability to check and import detailed time reports 
Ability to contact the nurses directly
Ability to access daily schedule with real time updates
The first challenge was to create the entire solution in a way that it seemed like a well-established one, easy to use with equal to no glitches at all. The end user experience was to be given top priority and we managed to achieve that in the set timeline for the project. 
Designing an app that was user-friendly, intuitive and simple to navigate was the first priority and a challenge in itself. With several revised design drafts that matched the vision of the client, we were able to deliver high quality designs. 
Establishing a seamless sync between the app and the portal was the second challenge. Updates had to be real-time and accurate. This was established really well with the development of the entire solution.